Pressed Tubular Band Heaters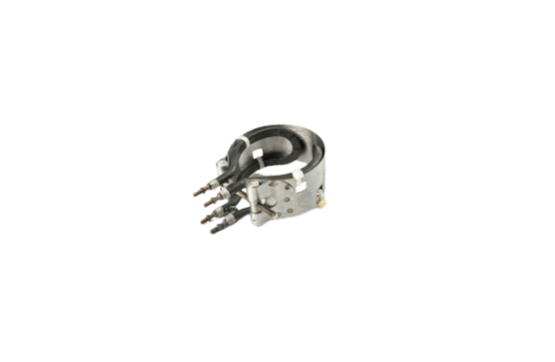 Durable Design
Long service life in hostile environments
Energy Efficient
Optimized for efficiency gains across your processes
Pressed Tubular Band Heaters
HBT Band Heaters are a very durable and versatile means to heat small and large industrial tanks and cylinders to as much as 1200°F (650°C). The construction features a robust tubular heating element that is flattened on one side to maximize surface contact and heat transfer efficiency. HBT bands are a proven heat source for Fluid Bed Reactors, Fluidized beds, Autoclaves and industrial processes with contamination present.
Chromalox type HBT band heaters are used in a variety of industrial heating applications: barrel and nozzles of plastic injection molders, extrusion barrels, autoclaves, and heat tracing of large diameter piping. Complete, firm coverage is provided by slip proof, stainless steel clamping bands. The stock heater can be easily modified to drill for thermocouple.
Request a Quote
Every heating challenge is unique. Chromalox offers the industry's most comprehensive offering of component heaters and controls. Our experienced engineers will work with you to provide a complete thermal solution for your unique application.