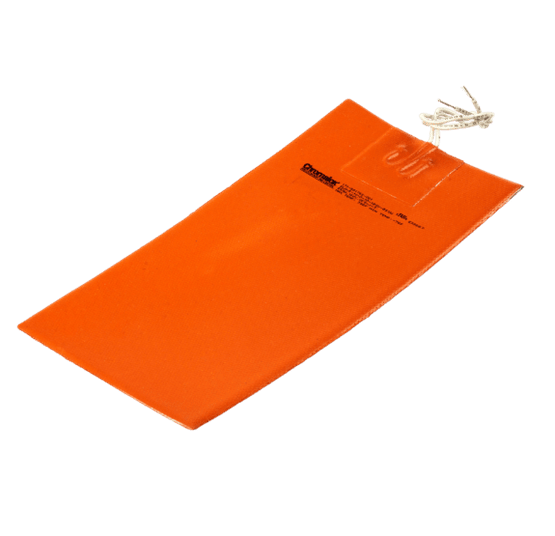 Quick Install
Designed for faster installation to reduce your labor time
Global Support
Support and spares available around the world
SLN - Silicone Rubber Insulated General Purpose Heater
SL - Silicone Rubber Insulated Flexible Heater
Chromalox SL Silicone Rubber Insulated Heaters provide the greatest flexibility in meeting your application requirements. Ruggedness, dimensional stability, flexibility, and superior weather survivability are all characteristics of reinforced silicone rubber heaters. The thin profile and direct contact of the heaters provide fast, efficient heat transfer to your part and require less power than traditional heating methods.
SL-N - Silicone Rubber Insulated General Purpose Heater
Standard Chromalox Silicone Rubber heaters are pre-designed and available in a wide array of sizes and ratings to meet customer needs. Some models are stocked and can be shipped within 24 hours from receipt of your order. All standard models incorporate 10" silicone insulated stranded lead wire. Stocked items can be modified to include pressure sensitive adhesive but, will require additional lead time.
SL-B - Silicone Rubber Insulated Enclosure Heater
Type SL-B Silicone Rubber Insulated Enclosure Heaters and General Purpose Air Heaters are used for freeze protection and condensate protection in electrical enclosures. They are also installed in equipment to keep mechanical components functioning in applications such as ATM machines and automatic doors.
Request a Quote
Every heating challenge is unique. Chromalox offers the industry's most comprehensive offering of component heaters and controls. Our experienced engineers will work with you to provide a complete thermal solution for your unique application.