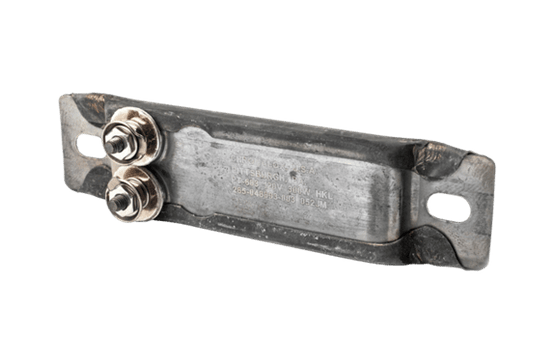 Durable Design
Long service life in hostile environments
Energy Efficient
Optimized for efficiency gains across your processes
Heavy Duty Strip Heaters
Chromalox High Density Strip Heaters are constructed using our own proprietary refractory cement and are highly compacted for excellent heat transfer. These are primarily used for convection type air heating and clamp on conductive heating. The strip heaters are available in a wide variety of widths and lengths. There are many different options for sheath material, terminations, mounting and electrical ratings. Depending upon sheath materials the compacted strip can obtain temperatures up to 1500°F (815°C). These heaters are highly suited for many industrial and commercial applications.
Strip heaters are used for heat transfer by conduction or convection to heat liquids, air, gases and surfaces. See guidelines in the Strip Heater Overview.

NS & NSL - 3/4" Wide High Temperature
S & SE - 1-1/2" Wide
SN & WS - 3/4" Wide (SN) 2-1/2" Wide (WS)
NSA & SSNHM - 1/2" Wide (NSA) 1-1/8" Wide (SSNHM)
ST & PT - 1-1/2" Wide
OT - 1-1/2" Wide Two Offset Terminals, One End
SNH & NH - 1" Wide
TH & STTH - 1-1/2" Wide 3 Terminals, 3 Heat
Request a Quote
Every heating challenge is unique. Chromalox offers the industry's most comprehensive offering of component heaters and controls. Our experienced engineers will work with you to provide a complete thermal solution for your unique application.