CZH - Constant Wattage Zone Heaters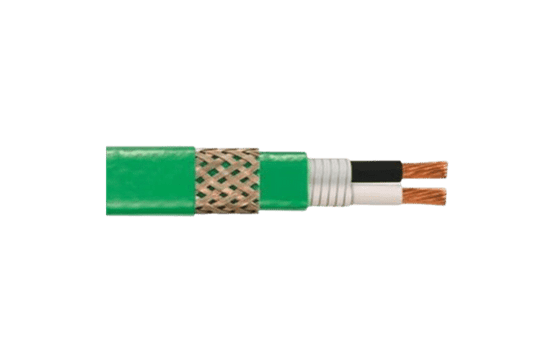 Quick Install
Designed for faster installation to reduce your labor time
Energy Efficient
Optimized for efficiency gains across your processes
Reduce Costs
Technology designed to reduce total cost of ownership
About the Product
Chromalox CZH Cable is a multi-purpose heating cable designed for commercial pipe tracing, embedded floor warming, and frost heave prevention. Chromalox's CZH Cable is constructed of a parallel heating core that produces uniform thermal output over its entire length. It can be easily cut to length, spliced, tee to more easily follow piping networks.

Chromalox's CZH Heating Cable can be placed in conduit embedded in concrete to prevent frost heave or placed onto concrete slabs for supplemental comfort heat. Chromalox's CZH cable can even be placed inside of conduit for applications making replacement of the heating cable possible. Chromalox's CZH is truly a versatile heating cable solution.

WARNING — A ground fault protection device is required by NEC to minimize the danger of fire if the heating cable is damaged or improperly installed. A minimum trip level of 30mA is recommended to minimize nuisance tripping.
CZH - Constant Wattage Zone Heater
+ Uniform Thermal Output, Low Energy Cost
+ No Inrush at Any Ambient
+ Commercial/Construction Applications
+ - Pipe Freeze Protection
- Potable & Non-Potable Piping
- Sanitary & Storm Piping
- Flow Maintenance
- Greasy Waste Piping
- Diesel Fuel Piping
- Freezer Frost Heave Prevention
- Floor Warming
+ Maximum Exposure Temperature, Power Off, 392°F (200°C)
+ 4, 8 and 12 W/Ft.
+ 120, 208 - 277, 480 Volt From Stock
+ Approximate Size .30 in. W x .25 in. H
+ Minimum Bend Radius 1-1/4 in.
+ For Use on Metallic Pipe
+ Consult Factory for Use on Plastic Pipes
+ Third-party certification: cCSAus
+ Durable, non-aging fluoropolymer jacket ensures long service life and can be used in some hostile environments.
+ Flexible, easy to install on most equipment and delivers long-term reliable performance.
+ Accurate temperature, reliable electric heat that can be consistently controlled and easily monitored.
+ Parallel circuitry allows cut-to-length.
+ Low profile, uses standard size thermal insulation on piping and process equipment.
Selection Guide
Max. Exposure Temp. (°F) Power Off 392
Max. W/Ft. 12
Max. Circuit Length (Ft.) 200 - 1100
Buss Wire Size 12
Voltages 120, 208-277, 480
Hazardous Ratings No
Usable on Plastic Pipe No
Cut-to-Length in Field Yes
Field Splicable Yes
Can be Overlapped No
Output Varies with Temp. No
Varies Output Along Length No
Accessories DL/EL


CT - Fluoropolymer corrosion resistant overjacket over braid for hostile/corrosive environments

This is a recommendation guide. Chromalox cannot warrant any Electric Heat Trace against failure by sheath degradation if such failure is the result of operating conditions beyond the control of the heater manufacturer. It is the responsibility of the purchaser to make the ultimate choice of sheath material based on knowledge of the chemical composition of the corrosive solution, character of materials entering the solution, and controls which maintains the process.
Request a Quote
Chromalox heat trace solutions offer a safe, reliable and efficient way for freeze protection and process maintenance of pipes, valves, and tanks in the most extreme conditions.