CMi HDPE - Jackted MI Heat Trace Cables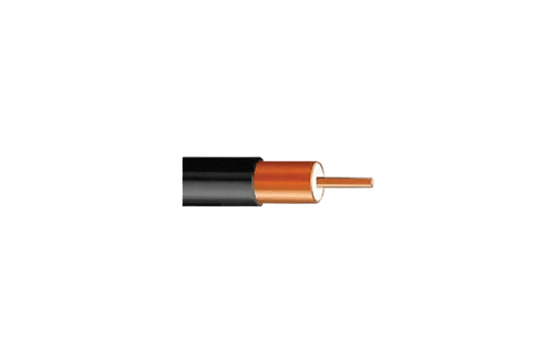 Quick Install
Designed for faster installation to reduce your labor time
Durable Design
Long service life in hostile environments
About the Product
The copper-sheathed, mineral insulated heating cables are covered with an extruded high-density polyethylene (HDPE) jacket and are supplied as complete factory-assembled cables ready to connect to a junction box. The series-type technology, inherent to all mineral insulated heating cables, provides a reliable and consistent heat source that is ideal for embedded snow melting applications. The copper sheath provides an ideal ground path and allows for a rugged yet flexible heating cable that is easy to install.

The MI heating unit consists of the heating cable, the hot-cold joint and the cold lead cables with an appropriate seal and gland. The connecting and sealing of an MI heating unit is critical for safe and reliable operation, please refer to the following pages for standard construction types. The insulation of the inner heating conductor is embedded in magnesium oxide, a non-aging and non-combustible material. A wide range of resistances ensures the termination of a multitude of heating cable lengths with various outputs and nominal voltages. We offer both single core and dual core resistance wires as well as a seamless outer jacket made from Copper + HDPE.

WARNING — A ground fault protection device is required by NEC to minimize the danger of fire if the heating cable is damaged or improperly installed. A minimum trip level of 30 mA is recommended to minimize nuisance tripping.
CMi HDPE - Jacketed MI Heat Trace Cable
+ Factory Terminated Heating Sets
+ Great for Snow Melting or Heat Loss Replacement Applications
+ rated for multiple voltages up to 600V
+ Corrosion Resistant Copper Jacketed Cables
+ HDPE Jacketing Protects Against Abrasions and Corrosives
+ Max Exposure Temperature to 194°F (90° C)
+ 15' Standard Cold Lead Length
+ 1/2" Cable Gland Size
+ Heater Voltages up to 600 VAC
+ 8 to 24 W/ft Output Ratings
+ Lengths from 40 to 846 ft.
+ Third-party certification: cCSAus
Features of CMI Cable


Max. Exposure Temp. (°F) 194
Max. W/Ft. 24
Max. Circuit Length (Ft.) 846
Voltages Up to 600
Hazardous Ratings No
Usable on Plastic Pipe No
Cut-to-Length in Field No
Field Splicable No
Can be Overlapped No
Output Varies with Temp. No
Varies Output Along Length No



MI Corrosion Selection Guide


Moisture Yes
Aqueous Solutions of Inorganic Compounds No
Liquids Organic Chemicals Acids or Bases Yes
Acids or Bases No


This is a recommendation guide. Chromalox cannot warrant any Electric Heat Trace against failure by sheath degradation if such failure is the result of operating conditions beyond the control of the heater manufacturer. It is the responsibility of the purchaser to make the ultimate choice of sheath material based on knowledge of the chemical composition of the corrosive solution, character of materials entering the solution, and controls which maintains the process.
Request a Quote
Chromalox heat trace solutions offer a safe, reliable and efficient way for freeze protection and process maintenance of pipes, valves, and tanks in the most extreme conditions.