TPR - Heat Trace Freeze Protection Mechanical Thermostats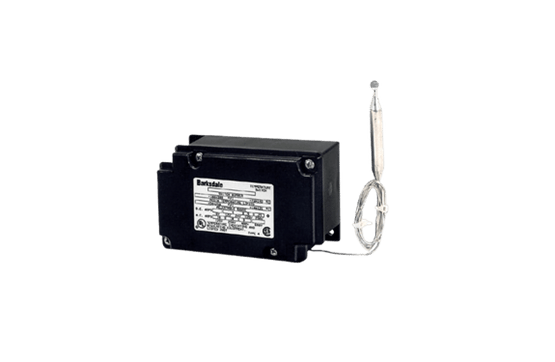 Reduce Costs
Technology designed to reduce total cost of ownership
Energy Efficient
Optimized for efficiency gains across your processes
About the Product
The Chromalox TPR thermostat is designed to control heat tracing systems used for freeze protection in nonhazardous locations. The thermostat has a fixed setpoint of 40˚F(5˚C) and can be used for ambient sensing or line sensing. It can be used to control a single heat trace circuit or as a pilot controller of a contactor switching multiple circuits.
TPR - Heat Trace Freeze Protection Thermostat
+ TPR Direct Mount for Freeze Protection (Ambient)
+ Fixed Factory Setpoint 40˚F(4.4˚C)
+ 22 Amp Resistive Switch
+ Single Pole Double Throw (SPDT) Switch
+ High Accuracy
+ NEMA 4X & IP 65 Enclosure
+ Third-party certifications: UL, CSA and CE Approved
Request a Quote
Chromalox heat trace solutions offer a safe, reliable and efficient way for freeze protection and process maintenance of pipes, valves, and tanks in the most extreme conditions.