Washdown & Corrosion Resistant Unit Heaters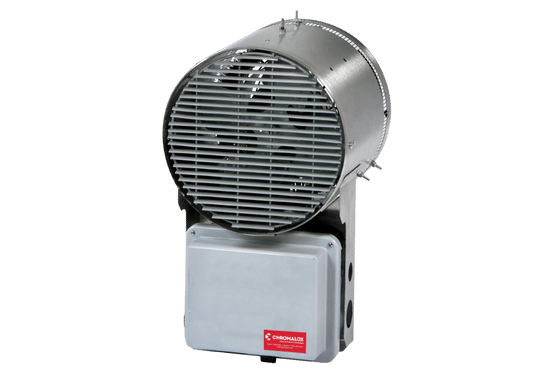 Industrial Heater Solutions
Outstanding performance and safety credentials for demanding applications
Durable Design
Long service life in hostile environments
Low Maintenance
Rugged and durable design means intervention is rarely required
Washdown & Corrosion Resistant Unit Heaters
Washdown and Corrosion Resistant Unit Heaters are fan forced and design for environments that can experience excessive moisture, from high humidity to full washdown. In addition to moisture resistance, they are designed using materials and coatings proven to prevent corrosion. This allows for use in some of the harshest environments, like offshore drilling platforms and waste water treatment plants.

HD3D Hose Down Corrosion Resistant Blower Heater
This reliable, rugged, self-contained HD3D heater is an ideal heat source for freeze protection or comfort heat in dusty/dirty/corrosive non-hazardous environments. Standard HD3D heaters include low profile stainless steel wall/ ceiling mounting brackets that can be used to mount directly to a wall for horizontal airflow perpendicular to the wall. These brackets can also be used to mount the heater directly to the ceiling for vertical airflow.
Request a Quote
From high temperature gas heating to superheated steam and super-critical water processing, Chromalox is the leading partner for all process heating solutions.