IEC-CE Circulation Heaters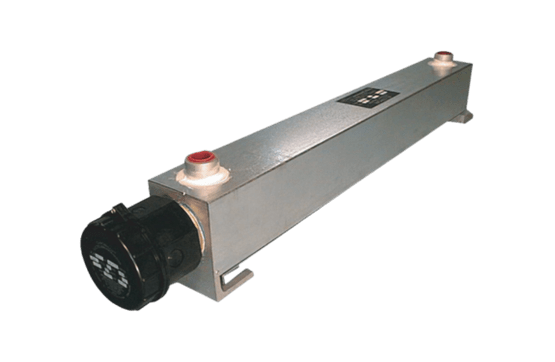 Global Support
Support and spares available around the world
IEC CE Circulation Heaters
SWO-RV Series Oil Applications
For International Markets

Chromalox offers a dedicated circulation product offering for oil applications. Standard models include RV, RW, ARW, and RC.

Features
Many features offered on standard products include:
BSP threaded connections
Carbon and Stainless Steel pressure vessel
230 - 400V 3ph
Fiberglas insulation with cladding
Gland Plates
Sensor well for customer thermostat or sensor or cutout
IP54 or IP66 ratings
Mounting bracket
316 Stainless or Incoloy 800 heating sheath

Applications

Water applications demands can greatly vary based on PH levels, dissolved minerals, additive fluids, among other factors. Chromalox offers a wide range of material selections, watt densities, and options to meet your needs.
Technical Resources
SWO-RV Series Oil Applications
Request a Quote
From high temperature gas heating to superheated steam and super-critical water processing, Chromalox is the leading partner for all process heating solutions.