ChromaMelt Snow Melting Controllers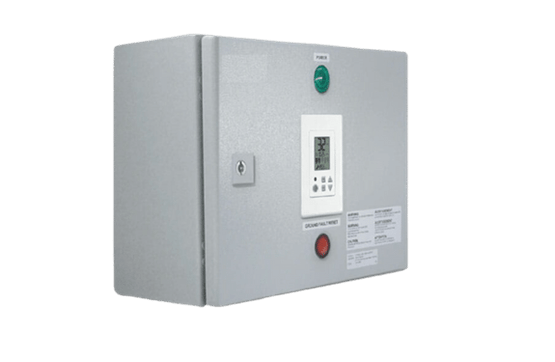 Energy Efficient
Optimized for efficiency gains across your processes
About the Product
The Chromalox ChromaMelt line of controls offer smart and easy control of a Snow & Ice Melting system. Enable CS-AS (ambient snow sensor) or a 3rd party snow sensor. Upon receiving a signal from a snow sensor/s, the ChromaMelt controller activates contactors, energizing heating elements according to a preset DIP switch configuration. The adjustable hold-on timer continues system operation for up to 10 hours after snow stops to ensure complete snow melting. Typical applications include driveways, sidewalks, loading docks, stairs, pavements and gutters.
ChromaMelt - Snow Melting Controller
+ Automatic control and power distribution for deicing and snow melting
+ User friendly interface
+ Integrated electronic controller with back-lit LCD display
+ Multiple snow sensor input
+ Integrated adjustable ground fault
+ Adjustable set-points, Upper and Lower Limit Temperature, Hold On/OFF Delay, Manual On and Time Splitting between zones
+ Sequencing zones option – Enables larger snow melting area with reduced power consumption on site
+ Technician testing / commissioning mode for a quick, easy system test, all year round (even during summer or at high temperature)
+ 2, 4, and 5 Contactor Designs
+ ETL Certification (US and Canada)
Request a Quote
Chromalox heat trace solutions offer a safe, reliable and efficient way for freeze protection and process maintenance of pipes, valves, and tanks in the most extreme conditions.