LA - Ambient Sensing Heat Trace RTD Sensors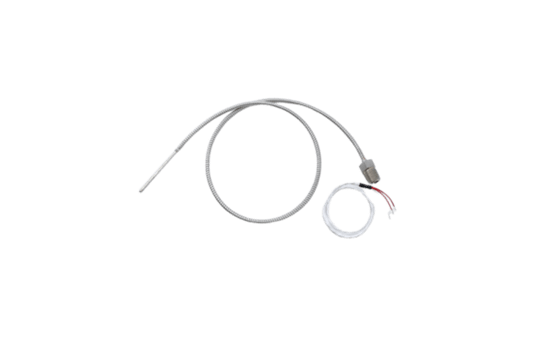 Quick Install
Designed for faster installation to reduce your labor time
About the Product
The Chromalox LA-03, 10, 50 are used for measuring the ambient air temperature. The RTD sensor is made up with a 316 SS Sheath and can be installed directly to a controller or junction box using the optional 1/2" conduit fitting. These RTDs come in standard lengths of 3ft, 10ft and 50ft.
LA - Ambient Sensing Heat Trace RTD
+ Ambient Air RTD
+ FPEP Insulation Overjacket
+ 100 Ohm RTD, 0.00385 ohms/˚C
+ ±1˚F (0.5˚C) Accuracy at 32˚F (0˚C)
+ 1/2" (12.7mm) Conduit Fitting (Optional)
+ Available in 3', 10',50' Lengths
Request a Quote
Chromalox heat trace solutions offer a safe, reliable and efficient way for freeze protection and process maintenance of pipes, valves, and tanks in the most extreme conditions.