LN - Line Sensing Heat Trace RTD Sensors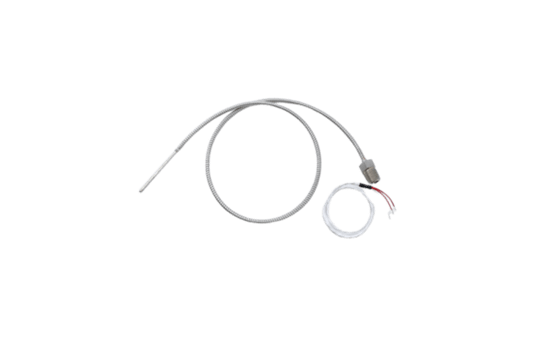 Quick Install
Designed for faster installation to reduce your labor time
About the Product
The Chromalox LN-03, 10, 50 are used for measuring process temperatures that must be controlled to prevent freezing or to maintain viscosity levels so that the material will flow. The RTD sensor is made up with a 316 SS Sheath and can be installed directly to a controller or junction box using the optional 1/2" conduit fitting. These RTDs come in standard lengths of 3ft, 10ft and 50ft.
LN - Line Sensing Heat Trace RTD
+ Applications: Grease Waste, Freezer Frost Heave
+ 316 Stainless Steel Sheath
+ 100 Ohm RTD, 0.00385 ohms/˚C
+ ±1˚F (0.5˚C) Accuracy at 32˚F (0˚C)
+ Available in 3', 10', 50' Lengths
+ SS Flex Armour Outer Shield (Optional)
+ 3"L x 3/16" D Probe
Request a Quote
Chromalox heat trace solutions offer a safe, reliable and efficient way for freeze protection and process maintenance of pipes, valves, and tanks in the most extreme conditions.