PS-AH - Line Sensing Heat Trace RTD Sensors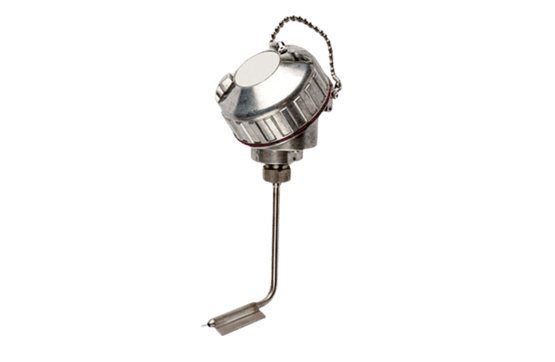 Quick Install
Designed for faster installation to reduce your labor time
Global Support
Support and spares available around the world
About the Product
PS-AH is used for measuring the surface temperature of process piping that is carrying products whose temperatures must be controlled to prevent freeze-up, or to maintain a viscosity level so that the inner medium will flow. The RTD Sensor Element is made up with a 316SS sheath, and with a stainless steel mounting pad. Cold legs are available in customer specified lengths to accommodate pipe insulation thickness.
PS-AH - Line Sensing Heat Trace RTD
+ Heat Trace or Pipe Sensing Applications
+ 316 Stainless Steel Sheath
+ Moisture Resistant Heads
+ 3/4" or 1/2" NPT Threaded Extension Wire Opening
+ 4" to 8" Cold Leg Standard for Varying Insulation Depths
+ 100 ohm RTD, ± 0.12% Accuracy
+ Fiberglass Insulated RTD Probe
+ RTD or Universal Transmitter Available (Must Specify Temperature Range)
Request a Quote
Chromalox heat trace solutions offer a safe, reliable and efficient way for freeze protection and process maintenance of pipes, valves, and tanks in the most extreme conditions.