RSP - Remote Sensor Panels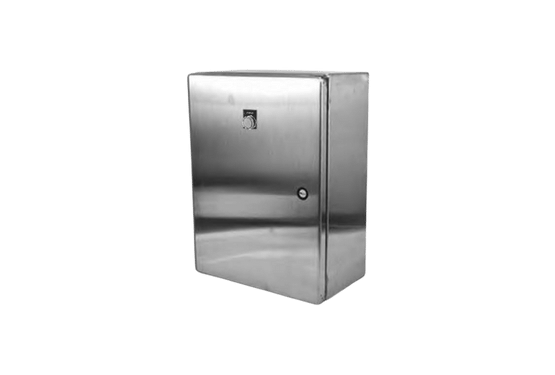 Reduce Costs
Technology designed to reduce total cost of ownership
Quick Install
Designed for faster installation to reduce your labor time
About the Product
The Chromalox RSP - Remote Sensor Panel greatly reduces installation costs as it facilitates the monitoring of 1 - 252 heat trace temperature sensor inputs within a single enclosure.

The RSP is a completely integrated package and it works seamlessly with the Chromalox IntelliTrace ITLS/ITAS heat trace control panels in either ordinary or hazardous areas.

The RSP communicates with the base panel via a single, twisted-pair wire return or via a wirelessly transmitted signal. Multiple RSP modules may be linked together for added convenience.

The RSP comes standard with NEMA 4 Painted Steel, NEMA 4X Fiberglass or NEMA 4X 304 SS wall mounted enclosure for Ordinary or Hazardous (Class I, Division 2) Areas, DIN rail mounted components, wired communication connection to the ITAS/ITLS Heat Trace Control Panel, Power-On lamp.

In addition, enclosure heaters for either ordinary or Class I, Division 2 areas as well as wireless communication between the RSP and base ITAS or ITLS control panels are available options.
RSP - Remote Sensor Panel
+ Consolidates Multiple Temperature Sensor Signals into a Single Enclosure
+ Facilitates 1-252 Sensor Inputs
+ Fully Integrated Package
+ Works Seamlessly with ITAS & ITLS Heat Trace Control Systems
+ Ordinary and Hazardous Locations
+ Significant Installation Cost Savings
+ Ideal for New Installations, Expansions & System Upgrades
+ Local or Remote Locations
+ Optional Wireless Communication
+ Optional Enclosure Heater
+ IP 66, NEMA 4 & 4X Enclosures
+ UL/cUL, CE
Request a Quote
Chromalox heat trace solutions offer a safe, reliable and efficient way for freeze protection and process maintenance of pipes, valves, and tanks in the most extreme conditions.